Welcome our customers from Zimbabwe.
Date: 2017-10-24 Clicked: 1386
Welcome our customers from Zimbabwe.
last week we had new clents visit our factory and our new warehouse for sample exhibition in Yancheng. we had very good time with our clients, and they checked and operated our machines like tyre changer, wheel balancer and wheel aligner at the site in the warehouse, and our products were highly appreciated by our client.
After the visit we had a very good conversation and talk with our client about the long time business cooperation and trust from each other from before to future, then it was so glad that we very quickly got the new orders from our client even before they left Yancheng, we deeply appreciate all this from our clients, and we never take it for granted, as we always believe that trust each other and do business together!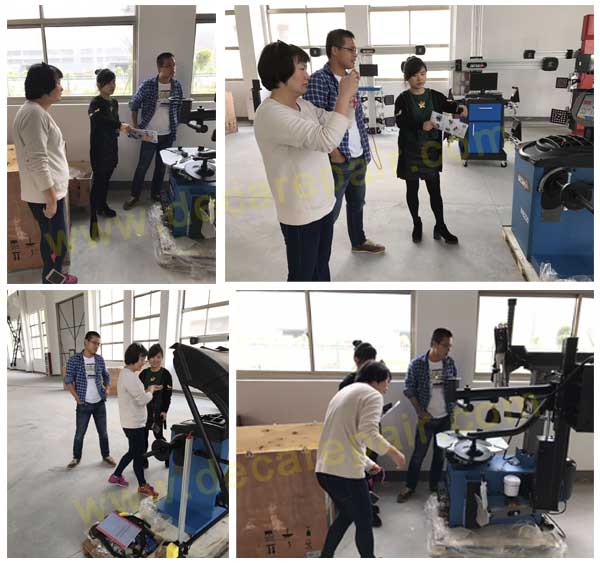 Lisa Lee
Market Director
http://www.decarepair.com/
Decar Automotive Equipment
Add:South East Industrial Park,Yandong Town, Yancheng Jiangsu China
Tel:+0086-515-88085515
Mobile::+0086-18994808520
WhatsApp & Viber: :+0086-18994808520
Skype:decarepair
Email:lisa@decarepair.com