DK-X3DIII High Pixel Wheel Aligner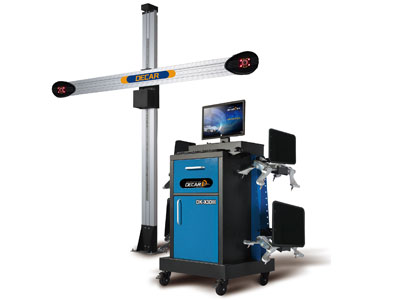 Product Infomation
DK-X3DIII with 5MP cameras and smaller target plates
Model:

DK-X3DIII

Specification:

Advanced wheel aligner

Packing Size:

2.32CBM

Gross Weight:

287KG

Color:

Blue, red, grey
Details
Specification(Camera)
| | |
| --- | --- |
| Sensor | 1/2.5 "5 million CMOS image sensor |
| Resolution | 2592*1944 |
| Pixel size | 2.2 x 2.2um |
| Image caching | 128M |
| Rated voltage | 5V, 12V (external power supply) |
| Programming control | Infrared fill, gain, brightness, ROI, etc |
| Fit lens | V3D special lens |
| Preprocessing algorithm | V3D image preprocessing algorithm |
| Technical support | SDK, support VC, CB, VB, DELPHI, LABVIEW and other development languages. |
Feature
1. With CMOS sensor with 5 million pixel, the image is clearer, it also can support smaller target plate,
greatly reducing the weight of the target plate.
2. With American Xilinx high performance FPGA and 128MB DDR2 cache, the image signal is processed at high speed,
which is also useful for the target plate recognition and the CPU load of the computer is reduced.
3. The camera is fully intelligent, embedded V3D image preprocessing algorithm, saving USB bandwidth, improving
the frame rate of image acquisition, and shortening the waiting time of measurement. Fully supporting SDK two development in
backstage, greatly reducing the difficulty of developing alignment software.
4. The camera is highly integrated. The main chips are packaged in BGA and QFN, and chip pins are hidden inside. The chip mounter
is used for welding. The oxidation resistance and reliability are better, prolong service life by 2 times, greatly reduce after-sales service.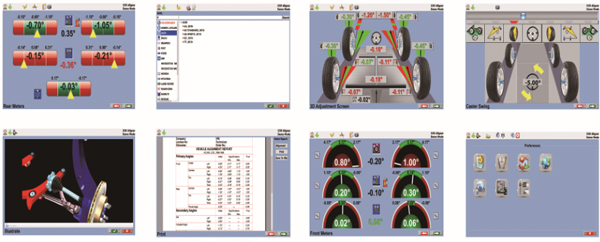 Standard Accessories